According to the U.S. Small Business Administration, about half of small businesses survive five years.
A recent internet search for articles about the ch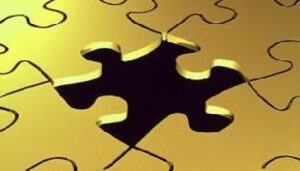 allenges small businesses face yields quite a few results. There are useful pieces on trends such as found in USA Today as well as articles like "The 6 Toughest Problems for Every Small Business Owner," "Three Overlooked Challenges by Small Businesses," and "5 Biggest Challenges Facing Your Small Business."
The articles are timely and informative and have a number of the following in common:
The importance of making good hiring decisions

Cyber threats

Time management
However, if you are focused on growing your B2B small business (and you are), you will find that, with rare exception, something is missing from these lists: the challenges to managing your sales representatives. Yes, you can find a lot written about the need for more effective marketing and branding but when it comes to the day-by-day discipline of maximizing the productivity of your sales representatives, the "top 10" lists come up short.
So, if you are looking beyond the common approaches to small business success, please consider how you can unlock the potential of your sales team and consider a consultation with us.